_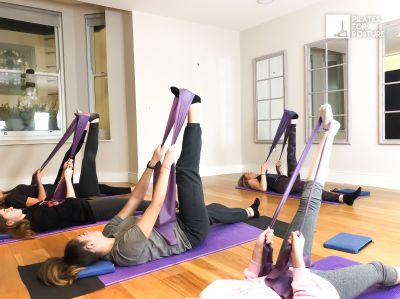 Pilates for Posture is run by Jennifer Dennis a certified Pilates Instructor and a Chartered Physiotherapist. In addition to Jenny there are 4 highly experienced instructors and each and every one aims to improve your movement, strength and posture whilst making the classes fun and engaging.
Each instructor brings his/her style and experience to their classes, changing and modifying the exercises every week to ensure they are beneficial, stimulating and challenging.
We meet individually with clients before they start group classes with us and this is to educate the client and inform the instructor regarding any specific needs that need to be addressed. Using this approach you will maximise your benefits within the Pilates realm.
Located in Clapham and running since 2003, we bring a wealth of knowledge and experience to each individual starting their Pilates journey with us regardless of their goal.